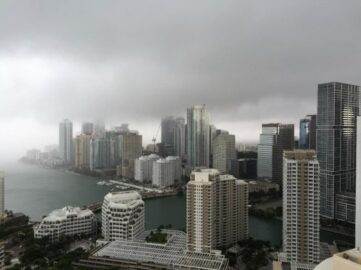 With hurricane season upon us, contractors, especially those in South Florida, need to be attentive to the limitations within any contract they sign relative to weather delays. Is the delay excusable (not in the control of the contractor) versus inexcusable (caused by events within the control of contractor).
The threshold question in making this determination is foreseeability. And clearly, one working on a project in Miami during the months of August and September can anticipate there is a fair likelihood of some sort of weather event impacting the work.  With this in mind, consider the addition of the following:
If the worksite becomes unworkable for longer than – continuous work days or – cumulative work days during contractor's planned work schedule at the project, for any reason beyond contractor's control, including but not limited to acts of God, pandemics, extreme weather and hurricanes, contractor's contract time shall be extended without penalty in an amount equal to the time lost due to such delay.
While certain amount of time is expected to be lost on any project due to inclement weather, it should not lead to a contractor's ruin. Plan accordingly, adjusting the amount of days to suit the conditions, time of year and geographic area of the work.