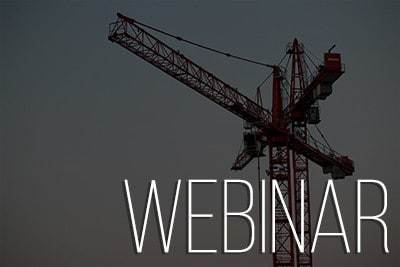 Getting Paid Faster with Liens, Bonds and Contracts
Do you have questions about Florida's Lien Laws?
(may become a live event depending on COVID)
SunRay Construction Solutions in conjunction with Alex Barthet, Esq. is pleased to present an informative 1 and half an hour seminar that will answer all of your important questions. Some of those topics will include:
Construction Contracts Basics
Does my contract/subcontract need to be in writing to be enforceable?
Is my estimate, proposal or invoice an enforceable contract?
What are the most important contract provisions that should be in my agreement?
Which is better, mediation, arbitration of litigation and which should be in my contract?
What is a pay-when-paid clause and how do I deal with it?
Notice to Owner Do's & Don'ts
What is a Notice to Owner and why will it help me get paid?
When do I need to send my Notice to Owner to best protect myself?
Lien and Bond Rules & Exceptions
What is a payment and performance bond and how can I get bonded?
How and when do I record a lien?
How and when do I make a payment bond claim?
What happens after I lien or make a bond claim? How do I get paid?
Waiver & Release Best Practices
What form of partial and final waiver should I use?
How can I make my release conditioned upon getting a paid?
Why does the release say $10? Does it matter?
How do I preserve change orders and delay claims when I need to sign a release?
What "through date" should I use? What if the "through date" and payment don't match?
Lien Law Traps to Avoid
How do I respond to a "Request for Sworn Statement of Account"? What if I don't?
What is a "Notice of Contest of Lien" and what do I do if I get one?
What is a "20 Day Summons" and what do I do if I get one?
Tips on How to Get Paid Faster
Can I stop working if I am not paid?
Can I take my materials back if I am not paid?
If I have to hire a lawyer, can I recover the legal fees and costs?
Once I record a lien, what happens next? How do I get paid?
I sent my Notice of Nonpayment to the surety. When will they pay me?
My lien was "bonded off." Now what?
Receive two CEU Credits for completing this seminar!
PROVIDER: 0003661
CILB COURSE: 0010788
ECLB COURSE: 0800770
Speaker
Alex Barthet

Board Certified Construction Lawyer

Board Certified in Construction Law by the Florida Bar, Alex has been repeatedly selected by his peers for inclusion in The Best Lawyers in America and Florida Super Lawyers within the specialty of construction law. Alex has been a highlighted speaker at dozens of conferences, including the annual Southeast Building Conference sponsored by the Florida Home Builders Association. His articles have appeared in the Construction Lawyer, American Bar Association Forum on Construction Law; Building Florida; Southeast Construction; Construction Executive; and Florida Home Builder.
Next Event
Date

Oct 27 2021

Time

9:00 am - 9:20 am